Health Informatics NZ 2017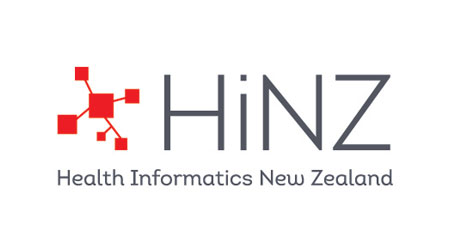 Greetings to All!
As a proud sponsor of HINZ Conference 2017 InfocentriK would like to thank you for attending the event. It was a great pleasure of meeting you all.
This was our second year of sponsoring Health Informatics New Zealand. We are very honoured to be part of the largest digital health event in New Zealandas we ourselves specialise in digitization of Document/Content/Record.
It's great to know that many of you have already travelled the journey of digitizing your entire platforms. But the key challenge is how to flow data from one platform to another seamlessly without manual input.
Many organisations have valuable information coming in and out on daily/hourly basis. Information comes in various different formats and grows at faster rate than ever before, e.g. through:
Paper, Email, Attachments, Texts, Documents, Certificates, Pictures, Videos, etc…

PC, Smart Phone, Notebook, Tablet, Social Media, etc...
Information about your clients, partners, and assets are generally stored in multiple repositories with no single view. This can be very frustrating and time consuming when it comes to feeding data from one repository to another to generate invoices and reports or for searching and retrieving data.
We strongly believe that there are significant gains to be made in terms of accessibility, security, accuracy and completeness of information in digitising the organisations most valuable asset – its Content. Here at InfocentriK, we provide professional, independent and practical advice, maximising the capabilities of available technology to better manage your Content.
Introducing a single and trusted source of information in digital format will allow you to offer best client care, increase efficiency and prevent costly compliance fines while minimising errors. With ELO Document Management, you can create a single, complete and accurate view of all your information. In conjunction with EzeScan you can process unstructured, semi-structured and structured (forms based) documents from a variety of sources including scanning or email. EzeScan provides outstanding 'Out of the box' integrations with 18 of the market leading EDRM/ECM systems, several Medical systems, several Accounting/Finance systems and Fundraising systems.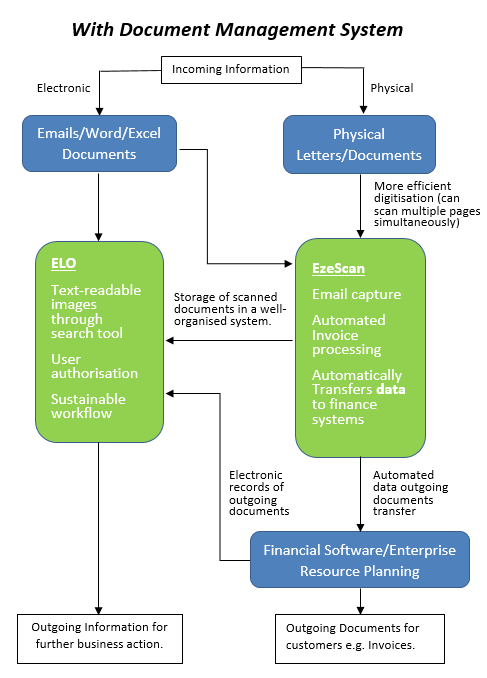 Contact us today to continue our discussion and discover how we streamline your organisations Information Management through analysis of your business processes and associated information flows. Often small changes to your existing processes can achieve synchronised and complete data for better customer engagement and quality delivery, while providing in-depth analytics and trends based on customer records.
Alternatively, review the information about our ELO Document Management Solution and other related solutions on our website.